Image

Our T&DBA Member in the 'Spotlight' this month is Ian Sadler, who is the Customer Experience Director for North Yorkshire from insight6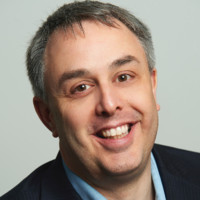 1. When did you start your business?
I took the brave step to go self-employed in April 2014
2. What led you to start a business/how did it all begin?
I'd previously spent 20 years in Customer Service roles at Aviva, doing the do, and then managing customer service admin, call centre, and finally complaint teams before being made redundant.
In my next role at Pen-Life Associates in York, the owners had taken over the business and it was great to see the growth and success being achieved. You could say I got an appetite for running a business of my own and insight6 ticked so many boxes on what I enjoy and know.
3. What do you like about Thirsk?
I love the fact Thirsk offers so much. There are so many local businesses who I'm regularly amazed by things they do, and produce and sell across the world. To then providing lots of great local services and plenty of options for visitors to the area. 
4. What is your most popular product/service?
Everyone has different needs, as one day we can be providing customer service training to a team at a hospitality business, delivering customer survey results back to an accountant/solicitor, or running a focus group with a team at an attraction after they've completed a staff survey. Another day, we could be running a market research study at an event, or I could be providing coaching with a client over a nice cuppa.
5. What other local business do you support?
Over the years, it's been a pleasure to be able to work with Peter at Thirsk Tourist Information Centre, Andy & Luisa at Market Place Dentistry, plus others who are anonymity needs to remain!
6. What is the best part of your job?
The variety of the people you meet is incredible, due to the fact we work with anyone who has customers, staff and/or need insight to improve their offering.  
7. What is the best piece of advice you would offer a new business in Thirsk?
Have a plan – measure it, test it and keep striving to improve.
8. Fun/amazing fact about your business people might not know?
We have 1,000+ mystery shoppers (researchers) across the UK, who are crucial to us being one of the UK's leading Customer Experience businesses.
What people might not know is everything we do is about celebrating success for the people we work with, to help and support them with their challenges and issues to improve.   
9. Favourite book/famous person that inspires you?
I do love a sport autobiography, I tend to always have one on my Xmas list.
Muhammed Ali, John McEnroe from the past and more recently I do love the cycling, so Mark Cavendish and Chris Froome books have killed lots of hours on a holiday. 
10. What does the future look like for your business?
I love what I do and the plan is for more ongoing success by partnering with local businesses to help them to gain and retain more customers, keep and train staff and make sure they don't miss out on money!
Thank you Ian. If you would like to be featured in our SPOTLIGHT ON feature, please email thirsk.business@gmail.com for further details.