Image

Our Thirsk Business Member in the Spotlight for September 2021 is Sharon King from Ewe and Yarn.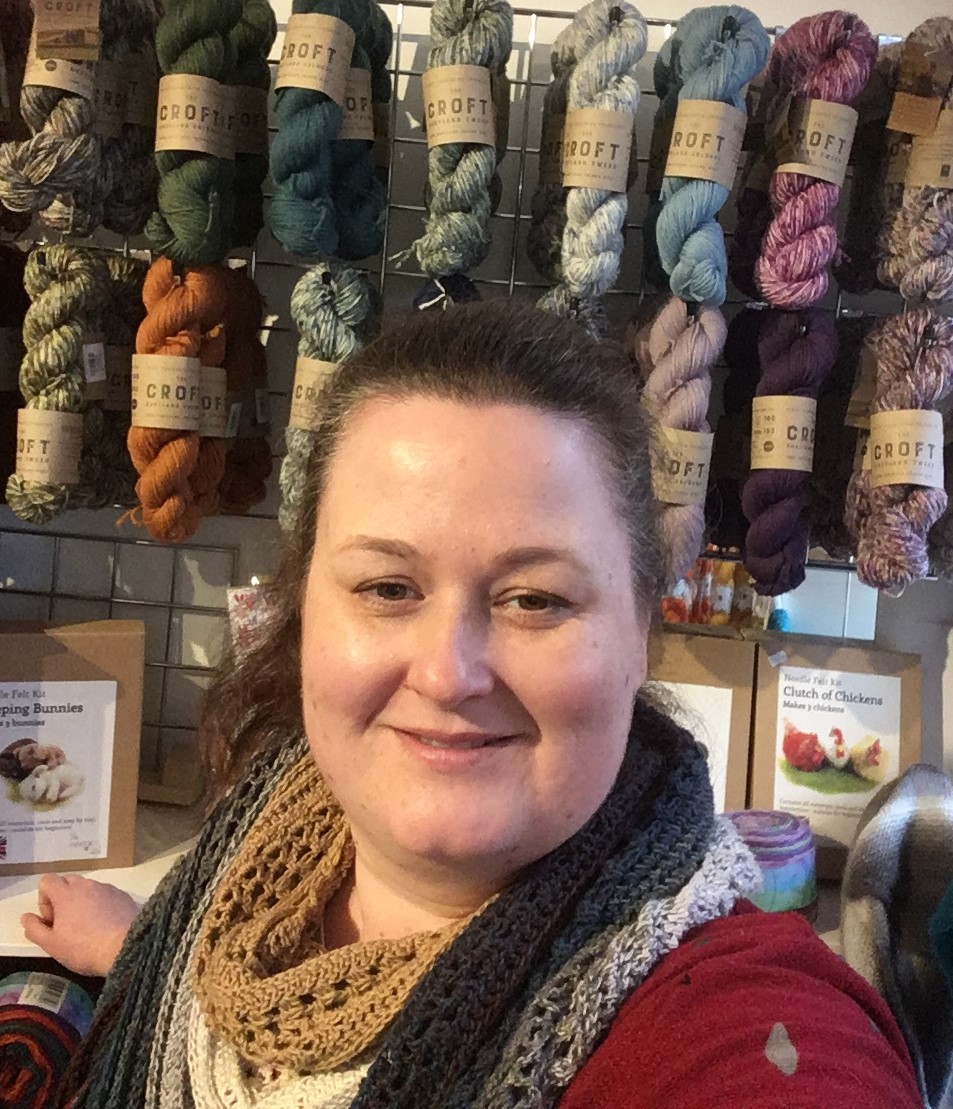 1. When did you start your business?
Ewe & Yarn opened on 9th September 2017
2. What led you to start a business/how did it all begin?
I am a geography teacher, but Fibromyalgia and Teaching are a bad mix, and I had the opportunity to develop Ewe & Yarn beyond a dream when I sold a previous home. Thirsk Yarn Bombers in 2016 gave me the confidence that there was a market for a yarn shop selling British Wool, high quality yarns and having knitting and crochet workshops was possible. I'm thrilled that the shop has gone from strength to strength despite the Covid 19 closures.
3. What do you like about Thirsk?
I've lived here for over 11 years and the strong independent business community are inspiring and being a part of that is exciting. I love the history of the town, the friendly people who live here and the wonderful mix of visitors that come to Thirsk every year.
4. What is your most popular product/service?
By volume I sell a huge amount of Stylecraft Special DK which comes in 100 shades, and I have lots of prepacked selections that take out the stress of choosing shades. I also sell a lot of British Wool by West Yorkshire Spinners in a variety of weights, but Signature 4ply their Sock yarn is a very popular choice.
5. What other local business do you support?
Creatively Thirsk is well served with The Fabric Bird, The Artists Palette and Crafts of Thirsk, and I'm happy to direct customers to any of the local businesses that would meet their needs – I need to be on commission with the Fabric Bird! I also by products from other businesses for the business so my hand sanitizer comes from Kristina's and I frequent The Pantry often – I've also just started a new Knit and Natter session at the Pantry on a Friday afternoon as the shop is not big enough to hold these events with Covid restrictions. I also shop locally personally too.
6. What is the best part of your job?
Meeting lots of different people, teaching people new skills and playing with wonderful colourful yarn.
7. What is the best piece of advice you would offer a new business in Thirsk?
Just do it! Smile lots – that's easy as people are so nice, listen carefully to what people are looking for and work with other businesses when possible.
8. Fun/amazing fact about your business that people might not know?
Colour psychology is a fascinating subject and playing with colour choice with customers is a lot of fun as they often surprise themselves with their choices.
9. Favourite book/famous person that inspires you?
There are many creative people who I find inspiring, for colour its Kaffe Fassett and Stephen West (Famous in knitting lol), but I also admire Amanda Owen and the determination she's shown in difficult circumstances to build a diverse business.
10. In what ways have you had to adapt your business in this current climate?
I deliver locally, and have 3 Zoom Knit and Natter sessions a week, which have run since last March. Developing an online arm to the business is the next big step.
Thank you Sharon for giving us an insight into your work. To find out more or to get in touch with Ewe and Yarn go to:
Website: Home - Ewe & Yarn (eweandyarn.co.uk)
Facebook:  www.facebook.com/EweandYarn/
Instagram: @eweandyarnthirsk
Telephone: 01845 527978
Address: 18 Millgate, Thirsk, YO7 1AA
Please get in touch if you want to be included in our monthly 'Spotlight On' feature, please email thirsk.business@gmail.com for full details.