Image

Our Thirsk Business Member in the Spotlight for November 2020 is Ken Wood from KDW Architecture ...
1. When did you start your business?
19 August 2019
2. What led you to start a business/how did it all begin?
I had worked in private practice for 25 years and had 12 successful years as a Director for a North Yorkshire based company before a change in circumstances led to me exploring setting up my own independent business. With help and encouragement from my family and friends, I was able to embark upon a new chapter in my career with my own Architectural Practice.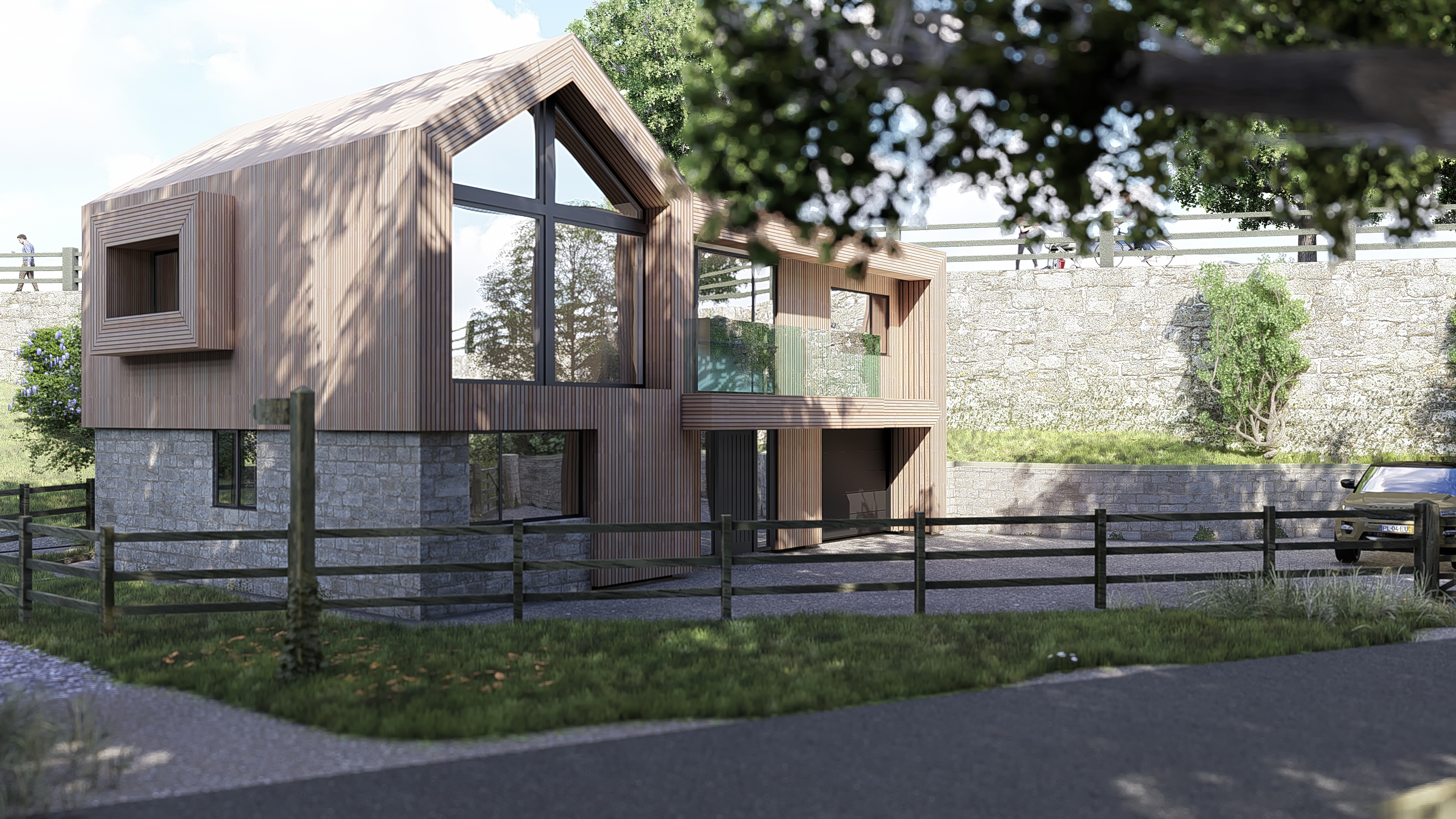 3. What do you like about Thirsk?
I moved to Thirsk 20 years ago as a fresh faced 21-year-old and quickly made the town my home. Over those years I have seen at first hand the community spirit and togetherness afforded by the locals who come together and support each other through good and tough times alike. People are incredibly supportive of local businesses and community events and if you ever need anything there is invariably somebody that can help. Apart from the people, Thirsk is located pretty much smack bang in the heart of beautiful North Yorkshire with excellent transport links which is a big plus for commerce.
4. What is your most popular product/service?
I guess for my business I must ask myself which of my services are called upon most often. The services I offer are not chosen by preference but rather through necessity and are dictated by the nature of the development projects my clients are undertaking. Over the last year it has been householder planning applications which have accounted for approximately 55% of my workload, after which in most cases a building regulation application will also be required.
5. What other local business do you support?
I really believe in the importance of supporting local businesses, whether that's through social media promotion, buying local and supporting local enterprises from a personal point of view, or procuring services form local companies in the day to day running of my own business. I regularly engage with local surveyors, ecologists, engineers, planning consultants, printers, manufacturers, contractors, and many more all of which are no more than 10 miles from my office.
6. What is the best part of your job?
This comes in two parts for me really. Firstly, at the outset it is meeting my clients at their property or land, listening to their requirements and hopes for their projects, and gaining an understanding of the structures and spaces that together we will adapt to achieve their goals. Secondly, it is visiting my clients at the conclusion of their projects and having the opportunity to see the completed developments in all their glory and discussing 'the experience' from concept to completion.
7. What is the best piece of advice you would offer a new business in Thirsk?
Do not go into it halfhearted! There is no hiding the fact that running your own business is tough and throws up many challenges along the way, and you must be ready to face those head on and to adapt where necessary. However, the pride in achievement and rewards for all your hard work means so much more when it is your own business, nobody can take that away from you. I would also strongly recommend embracing Thirsk's community spirit as the people of Thirsk will help you and your business more than you could ever imagine.
8. Fun fact about your business that people might not know?
I designed the KDW logo myself and the company colors are influenced by my football club, Everton FC.
9. Favourite book/famous person that inspires you?
In the main I tend to read sporting autobiographies which really give an insight into what it takes to succeed as most successful sportsmen and women have had to give nothing less than 100% for many years before they experience success. A book that really gripped me was 401 by Ben Smith who ran 401 marathons in 401 days! At Thirsk and Sowerby Harriers we were fortunate that he chose to run one of those marathons with us which was a pleasure and an honor. I am not really impressed by fame and the people that inspire me are those closest to me. A good friend of mine is often the person I think about when faced with a challenge, what would he do, how would he approach this? It must be said though that KDW Architecture would not be the business it is today without my wife Corinne. I may be the face of the company, but Corinne is the backbone supporting me every step of the way and doing everything she can to help which often goes unseen by everybody but me. She also likes to remind that behind every good man is an even better woman!
10. In what ways have you had to adapt your business in 2020?
I have been extremely fortunate throughout 2020 and the Covid-19 Pandemic in that my business has never really been affected. Apart from a spell where I could not carry survey work in occupied premises it has been business as usual, and surprisingly busy. I think all those days, weeks and months of people confined to barracks has made many think about projects they want to undertake and more so the extra space they need [to escape] at home!
Thank you Ken for giving us an insight into KDW Architecture. To find out more or to get in touch with Ken go to:
Website: www.kdwarchitecture.co.uk
Facebook: www.facebook.com/kdwarchitecture
Instagram: kdwarchitecture
Email: info@kdwarchitecture.co.uk
Please get in touch if you want to be included in our monthly 'Spotlight On' feature, please email thirsk.business@gmail.com for full details.