Image

Our Thirsk Business Member in the Spotlight for June 2021 is Nicola Cooper-Heenan from Cooper & Barr Opticians.
1. When did you start your business?
We opened our Thirsk practice in January 2015.
2. What led you to start a business/how did it all begin?
I have a successful Opticians practice in Stokesley, which I joined in 2000, but I always wanted to expand and open a new practice from scratch - taking the elements that worked well in my current business (friendly service, stylish & modern eyewear) and including other aspects such as the latest technology for assessing eye health right from the start.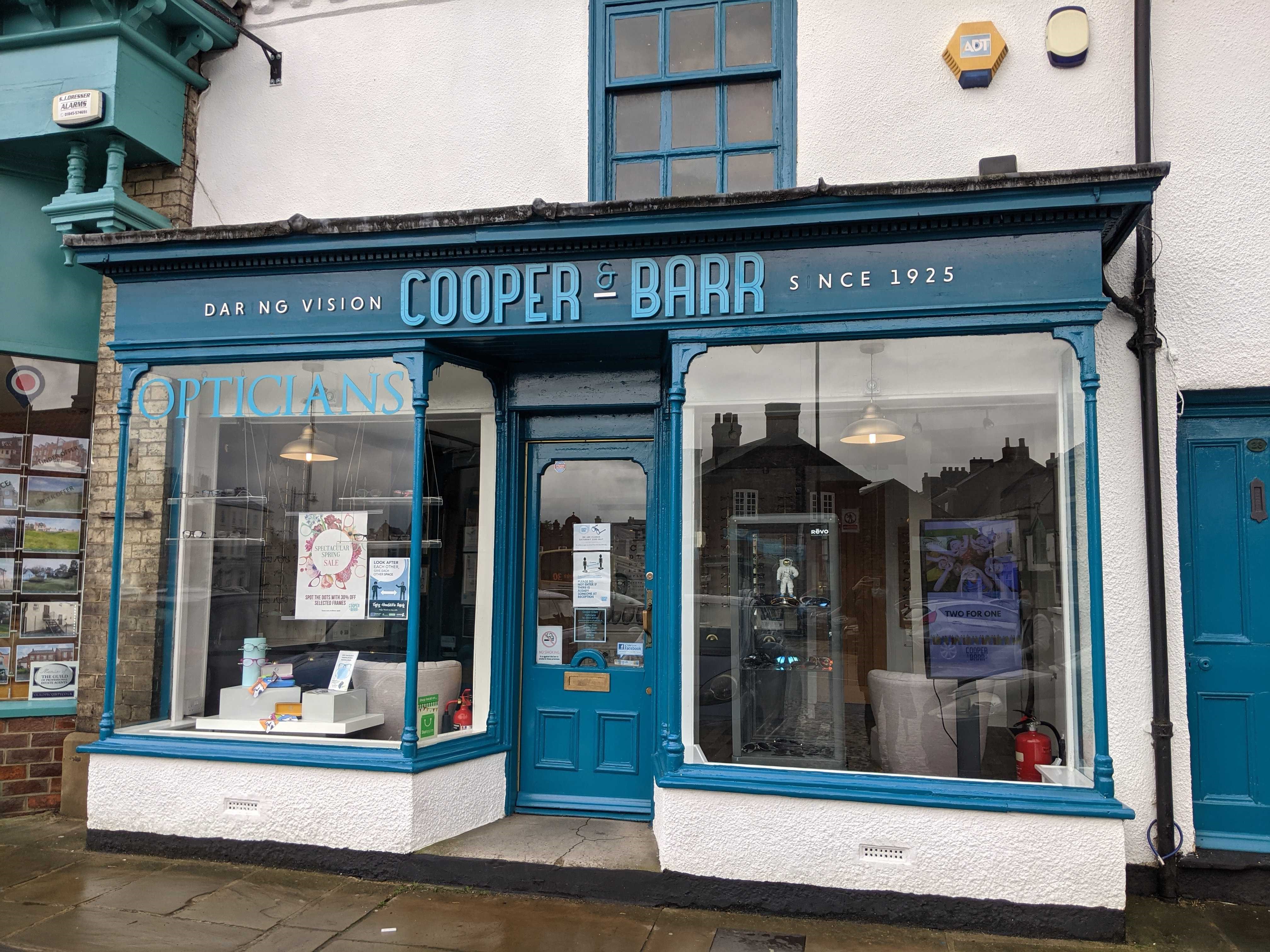 3. What do you like about Thirsk?
It's such an attractive and historic town but I also love the broad section of people I meet, from people who have lived here for generations, to those who have moved here from all over the world.
4. What is your most popular product/service?
We really do have a broad range of eyecare services, from sight tests, to contact lens fitting, and a "Minor Eye Conditions" service where people can book in with recent concerns about their eyes and we can provide advice, treatment or onward referral if necessary.
However, many people book our advanced eye test which includes 3D retinal scans for a comprehensive assessment of their eye health, and when it comes to spectacle frames, our clients love British brand wolfeyewear.com and etniabarcelona.com.
5. What other local business do you support?
We always try to use local companies where we can, for example Fox's Signs and Calverts Carpets were used in our recent refit, but I love the days when I work in Thirsk and can visit the greengrocers, or the butchers, and our neighbours at Upstairs Downstairs Deli are handy for lunch!
6. What is the best part of your job?
I really enjoy helping people with their vision, whether it's finding the perfect pair of glasses and the lens design to suit their particular lifestyle needs, or more complicated contact lens fitting, and now we have started Myopia control for children and teens which can slow down the rate at which their prescription deteriorates - this is a really exciting development.
7. What is the best piece of advice you would offer a new business in Thirsk?
Join Thirsk Business Association! Word of mouth is still the best recommendation, but a social media presence, especially Instagram, helps to raise your profile locally too.
8. Fun/amazing fact about your business that people might not know?
The business was originally started in Middlesbrough in 1925 by my grandparents, and there are pieces of furniture from the original practice still in use today.
9. Favourite book/famous person that inspires you?
I've been fascinated by Greek and Roman history since I was at school, and Mary Beard is such an amazing writer and presenter, plus she seems like  a lot of fun!
10. In what ways have you had to adapt your business in this current climate?
Throughout the lockdowns we've remained open for emergency and essential eyecare, but now things are opening up we're still taking precautions such as operating by appointment. We've invested in new equipment so that we can carry out socially distanced eye tests, plus we have screens, PPE and enhanced cleaning procedures so people can feel confident in visiting us for eyecare.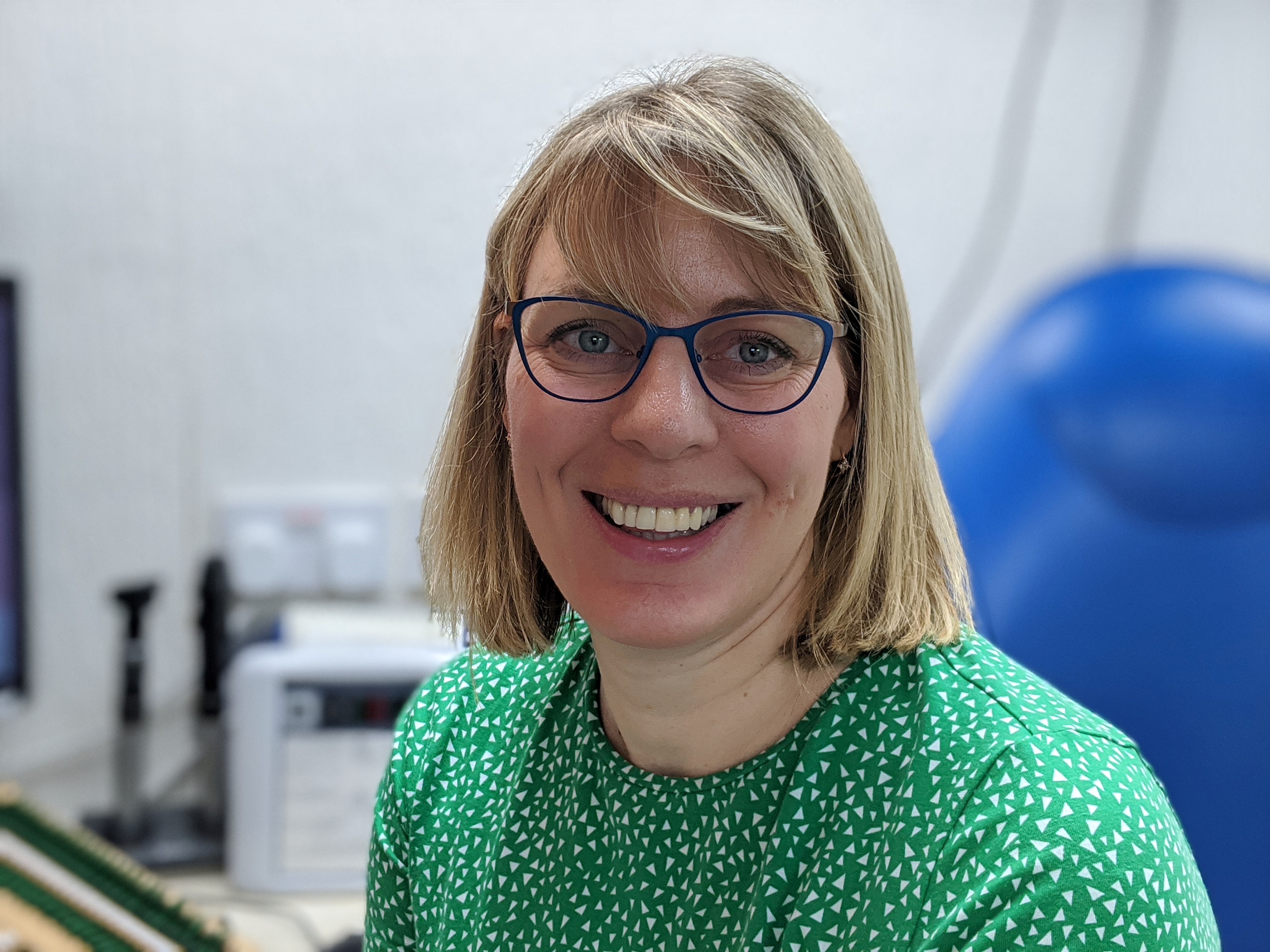 Thank you Nicola for giving us an insight into your work. To find out more or to get in touch with Cooper & Barr Opticians go to:
Website: www.cooperandbarr.co.uk
Facebook: Cooper & Barr Opticians | Facebook
Instagram: @cooperbarropt
Email: thirsk@cooperandbarr.co.uk
Address: 21 Market Place, Thirsk YO7 1HD
 
Please get in touch if you want to be included in our monthly 'Spotlight On' feature, please email thirsk.business@gmail.com for full details.