Nicki Cawood - Freelance Copywriter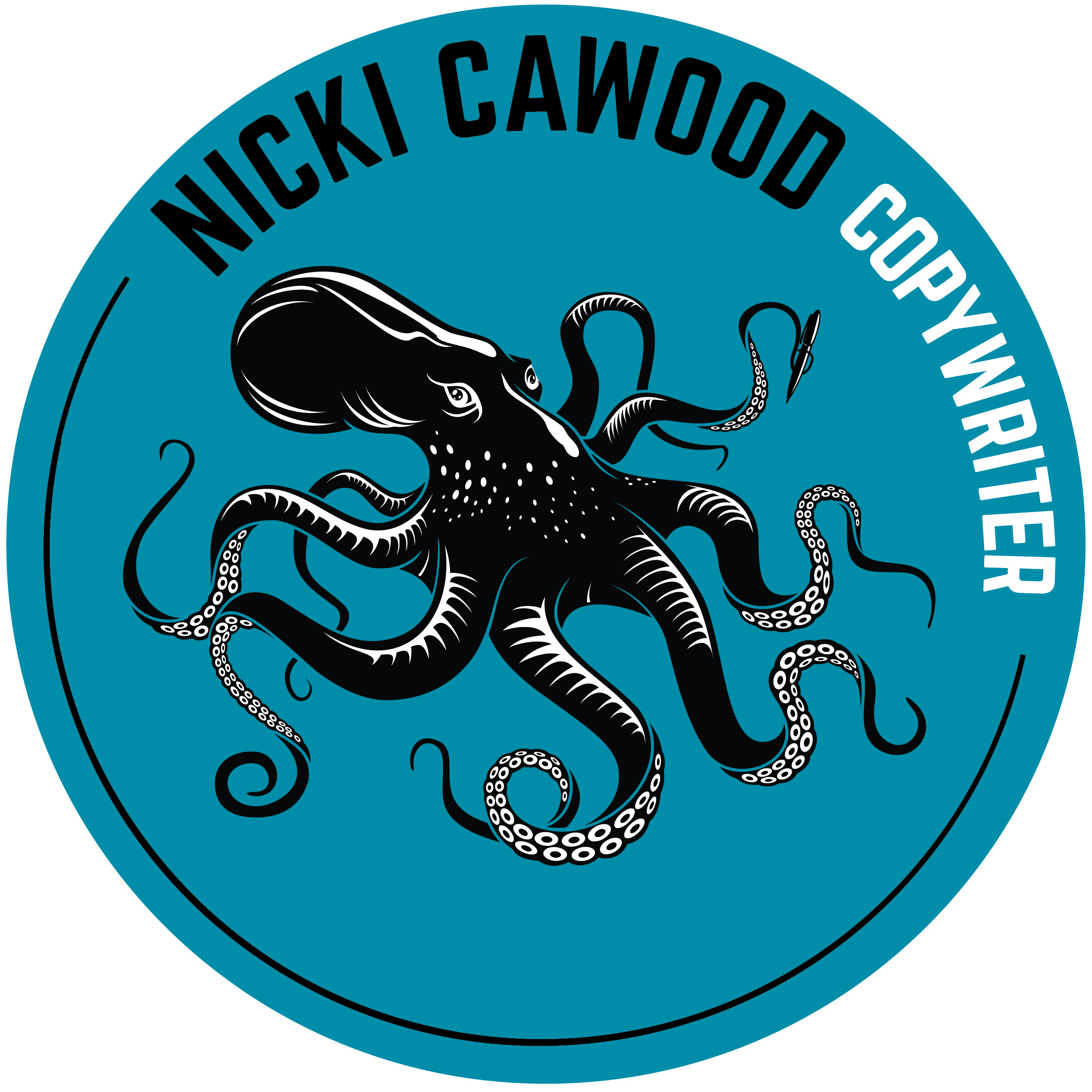 Digital Copywriting services for small businesses, independents, start-ups and sole traders.
To stand out from the crowd your copy should catch attention because it is entertaining, engaging and useful. You want your target audience to read your words and be moved to action.
Whether we're talking about your website copy, the blog posts that you share, the product descriptions for your eCommerce business or other copywriting; you need your words to tell a convincing, authentic and interesting story.
If you want to turn passive readers into loyal, paying customers, ask me how.
Services include:
Copywriting- The stuff that sells. This is your advertising copy, your product descriptions and other business-related text.
Content Writing - The creative stuff. Content writing includes your blog posts, newsletters and articles.
Blogging - Regular blogging offers substantial SEO benefits, not to mention offering value to potential customers & service users.
Website Copy - My most popular service. Ask me about creating content for your website that is SEO-friendly and aimed at your target audience.
Editing - Already have content but need someone to tighten it, check for errors and make it flow better?
Rewrites - More in-depth than editing, rewriting offers you the chance to have your existing content professionally rewritten.
Don't hesitate to get in touch for an informal chat about your needs and if appropriate, a no-obligation quotation.

*I frequently collaborate with local web designers, graphic designers and social media marketing experts in order to ensure that my clients receive everything they need in order to succeed with their business goals. Feel free to ask for recommendations.
Contact Email
Telephone Number