The Thirsk Christmas Window Competition 2019 Winner is...
Image

The winner of the 2019 Thirsk Christmas Window Competition is Alina's Florist.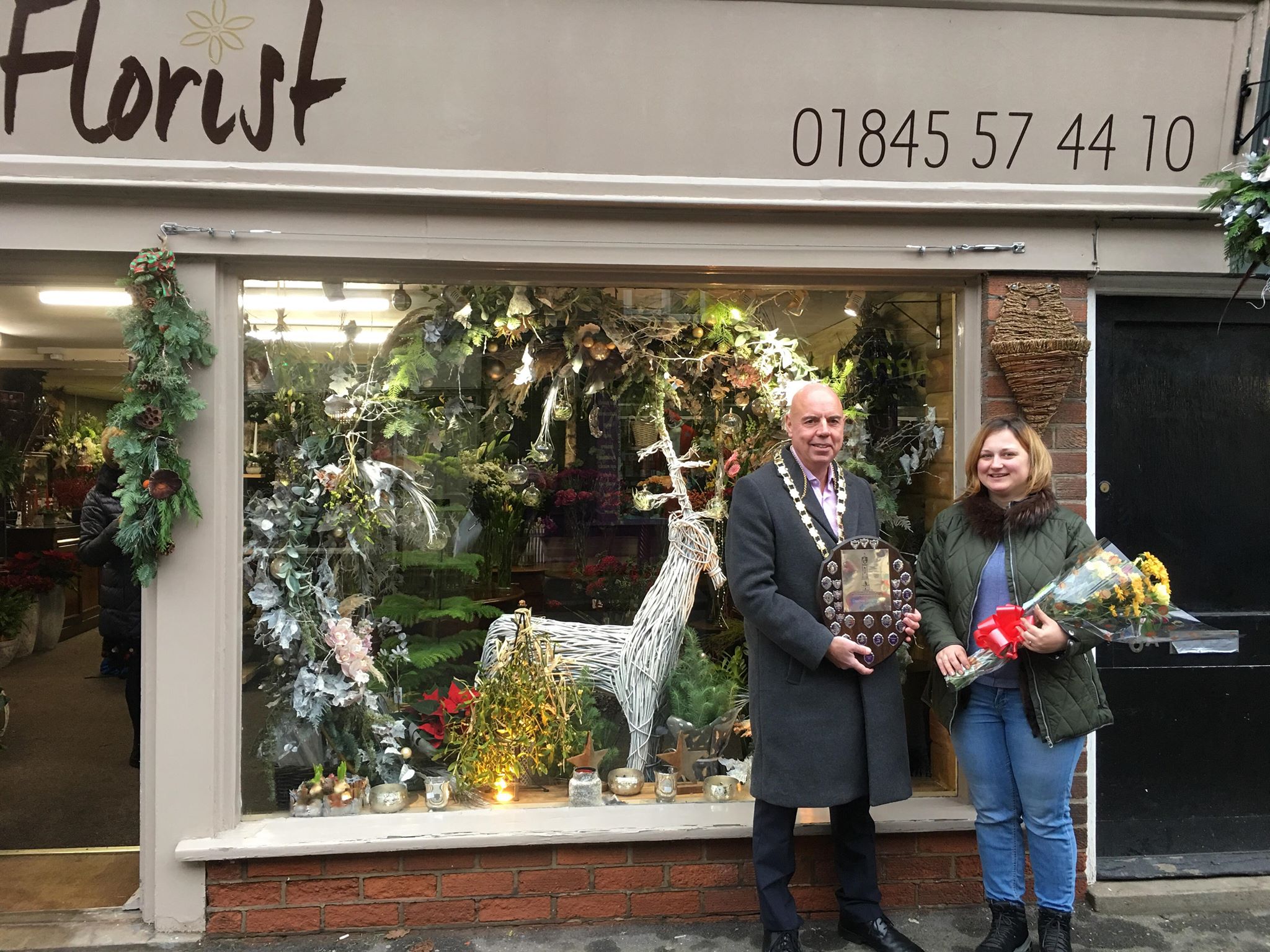 The competition was independently judged by Thirsk Mayor David Duffey on Thursday 5th December. There were so many excellent window displays that it was difficult to choose between the local businesses but the Kirkgate florist beat the rest to the punch.
The runners up in the competition included The Clock Works, Ewe and Yarn and Eufloria along with the highly commended window displays from Crafts of Thirsk, The Fabric Bird and Love Thy Interiors.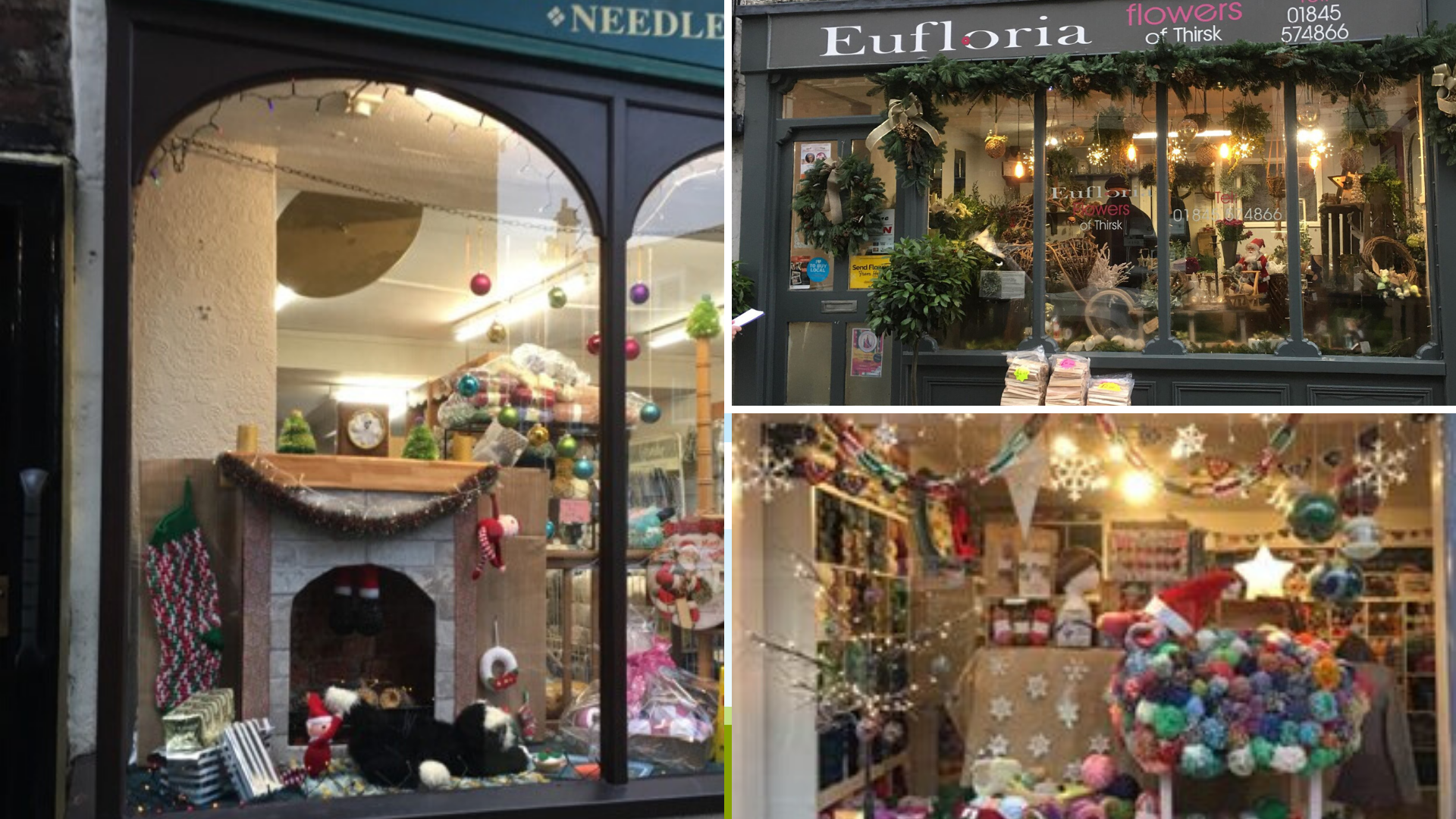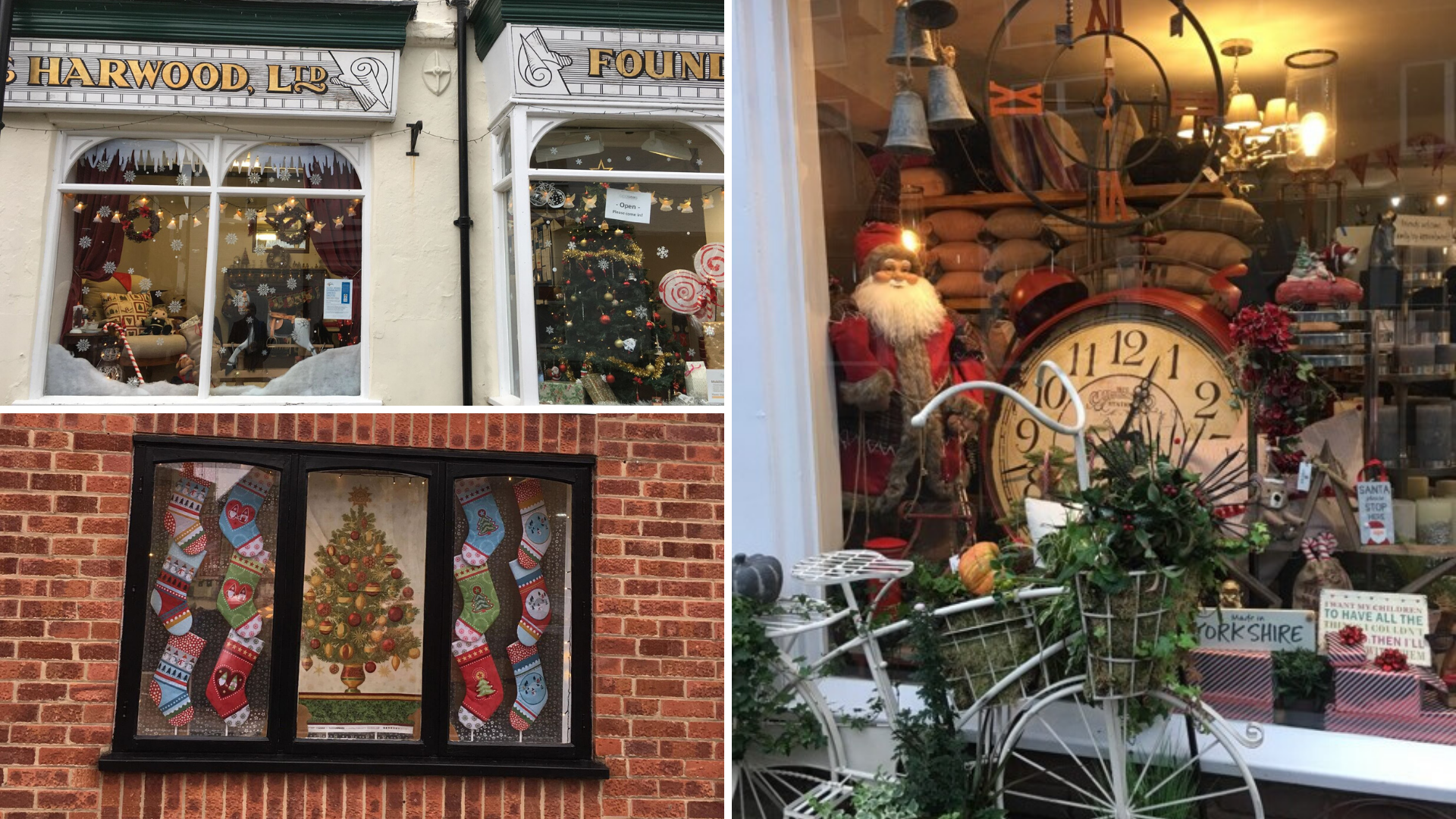 There were so many wonderful festive windows that we couldn't not mention Kristina's, Vixendale Gifts, Humphrey & Tilly, Thirsk Information Centre, The World of James Herriot, Occasions of Thirsk, Well Heeled Boutique, The Salvation Army, Cooper & Barr Opticians, Yorkshire Sitting Pretty, The Greengrocers, The Artist's Palette, Arty Party, Calvert's Carpets, Herriot Hospice, Bernard Nicholson Funeralcare, The Pamper Lounge, Blue Cross Thirsk, White Rose Books, Row Opticians, Tidings, The Olde Sweet Shops, Beauty Within plus many more.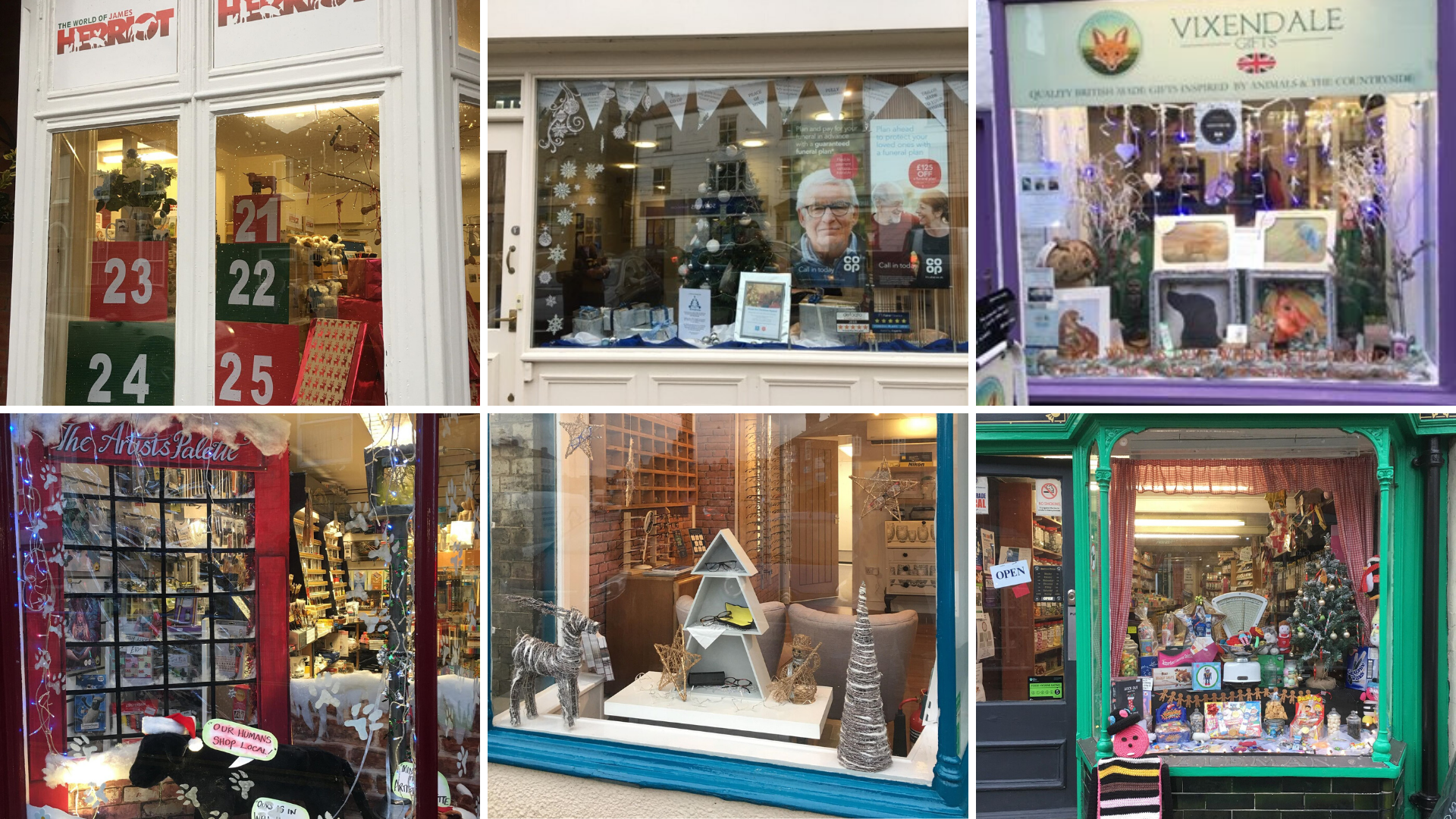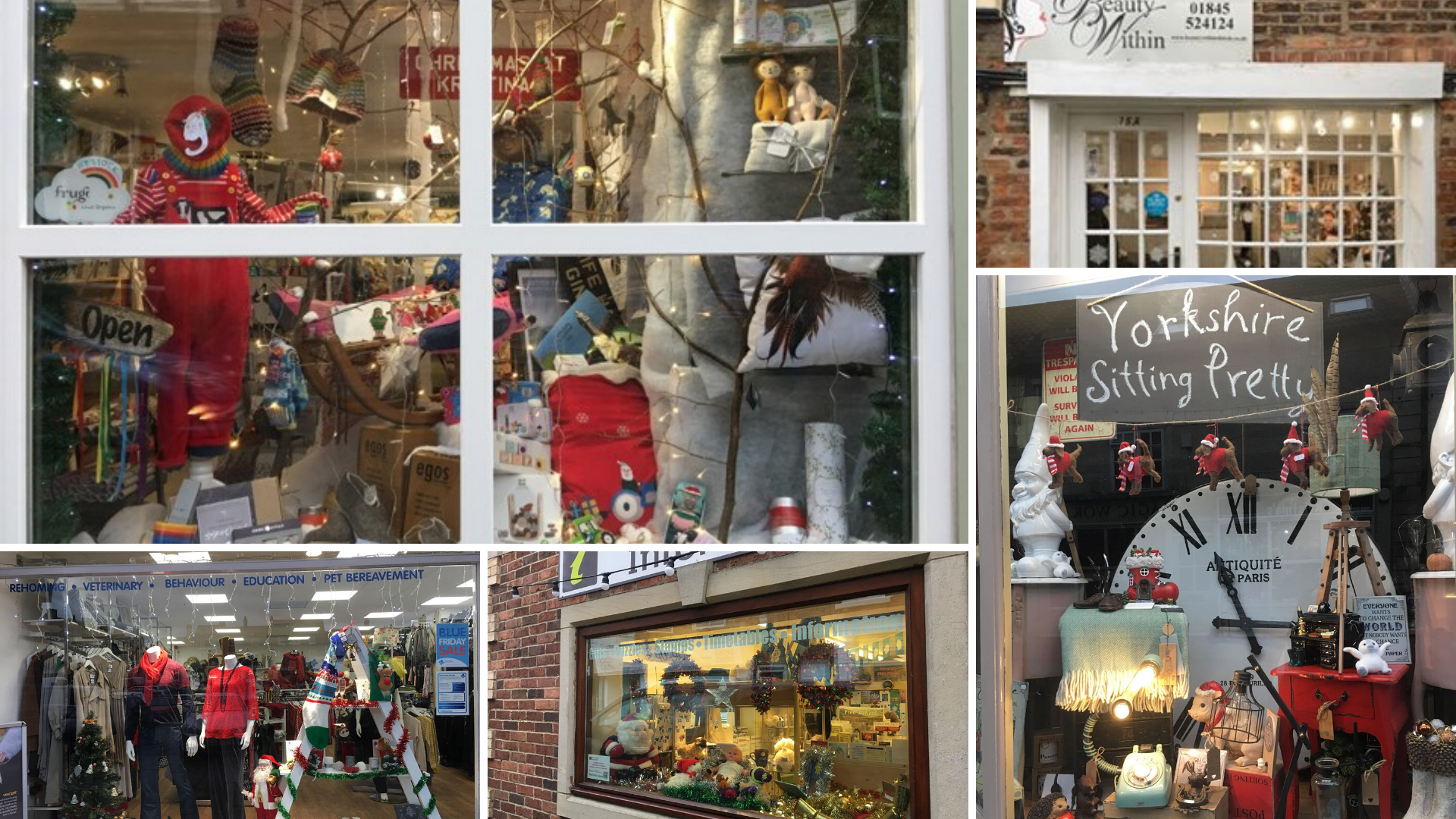 Previous winners have included:
1988: Three Tuns Hotel
1989: Clementines
1990: F Knowles
1991: Golden Fleece Hotel
1992: The Lord Nelson
1993: Apple Insurance Bureau
1994: Toymaster
1995: Storyteller
1996: Peter Davison Insurance Services
1997: Bridge Garage
1998: Bright Ideas
1999: J B Amos & Co Ltd
2000: White Rose Books
2001: White Rose Books
2002: Crafts of Thirsk
2003: The World of James Herriot
2004: Foxs Copy Centre
2005: Hambleton Books
2006: Polly's Café
2007: Crafts of Thirsk
2008: Sticky Fingers
2009: Box of Delights
2010: Sweet Memories
2011: The Artist's Palette
2012: Little Quackers
2013: White Rose Books
2014: Little Quackers
2015: The Artist's Palette
2016: Lianne Bell Cake Design
2017: Salon 54
2018: Kristina's
2019: Alina's Florist
When we handed the award to Alina, she was over the moon with being crowned the winner of the 2019 Christmas Window Competition which also coincides with her 4th year Anniversary of trading.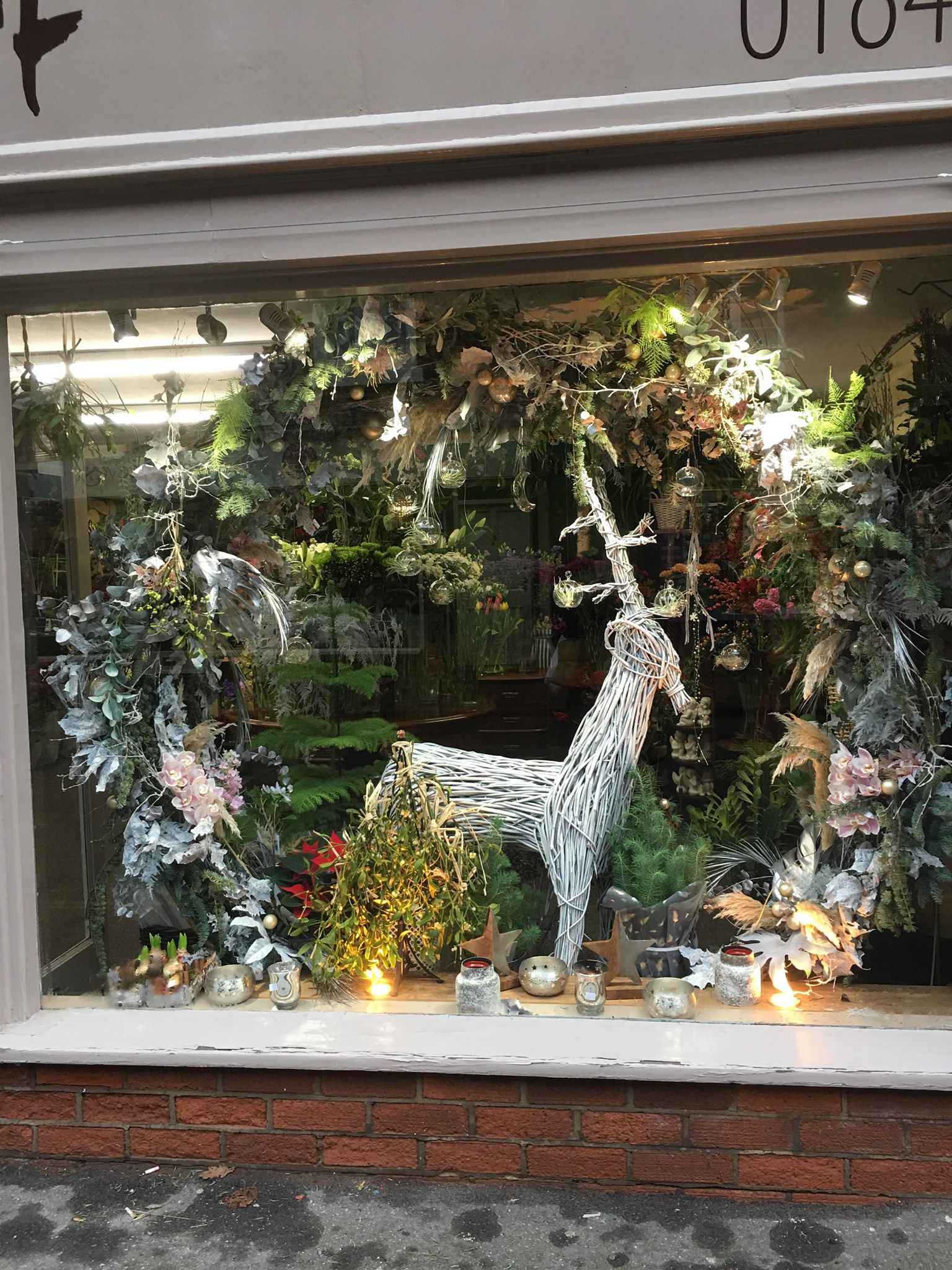 Congratulations and well done to all the shops and businesses involved.