Spotlight On... D&C Tyres
Image

Our Thirsk Business Member in the Spotlight for May 2022 is Denis Belda and Charlotte Witts from D&C Tyres
1. When did you start your business?
October 2020
2. What led you to start a business/how did it all begin?
Working for ATS and Tructyre ATS for 8 years Denis acquired a lot of skills. With his passion for his work, attention to details and customer care we decided that we would like to offer all the benefits of mobile tyre fitting without the expensive cost for people in Thirsk and surrounding areas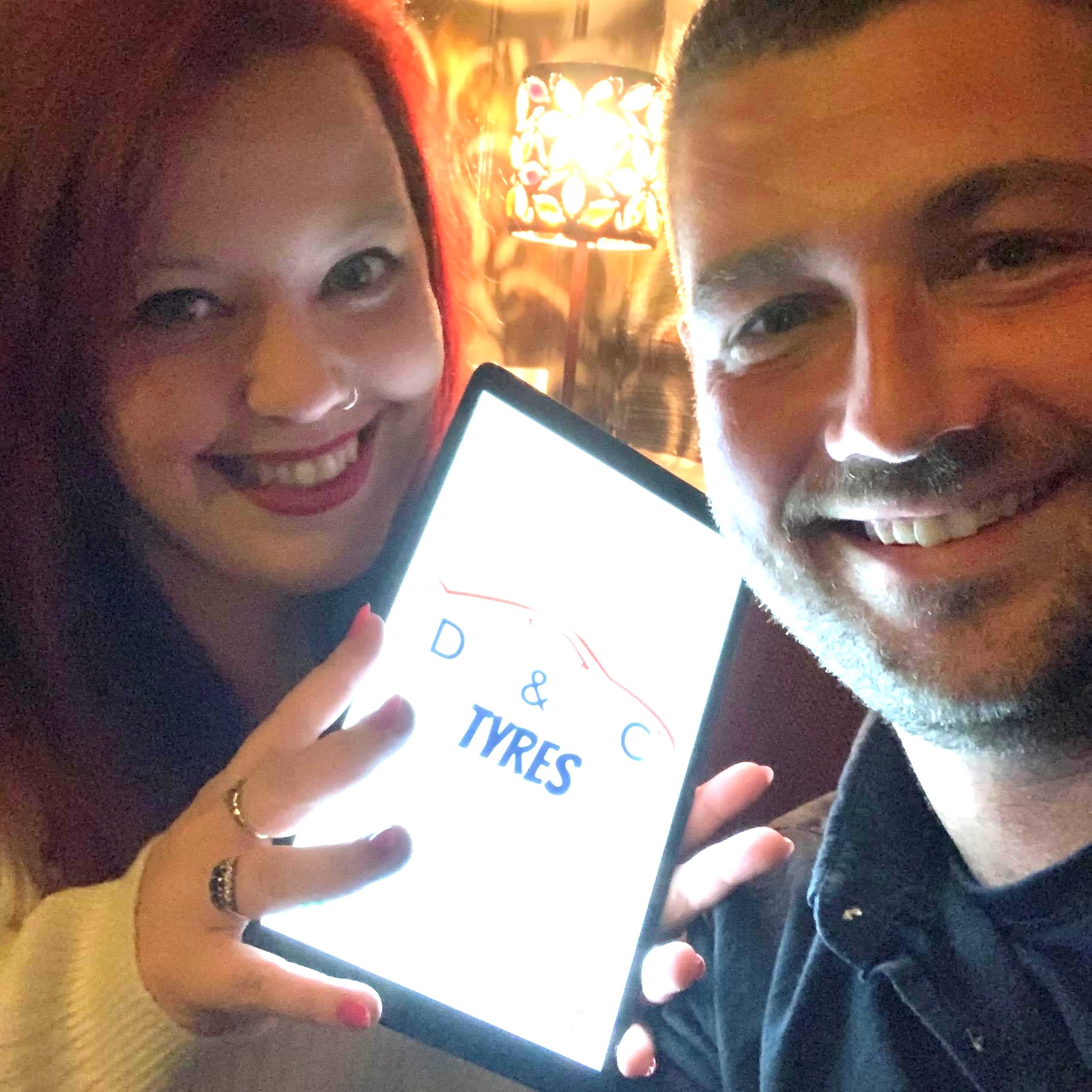 3. What do you like about Thirsk?
A real sense of community, people willing to help each other. Beautiful surrounding areas to visit
4. What is your most popular product/service?
Our best selling service is that we come to you. People go to work and realise they have a flat tyre and We come to fix or replace it while you're still working
5. What other local business do you support?
We support as many local businesses as we can. Eg window cleaners, painter/decorators, removal man and frequently use local businesses in Thirsk town
6. What is the best part of your job?
Best part of our job is being able to help people when they are stuck and be able to see their relief and happiness they have when we complete job
7. What is the best piece of advice you would offer a new business in Thirsk?
Believe in yourself, follow your goals…. Impossible is nothing
8. Fun/amazing fact about your business that people might not know?
We have the authority to close a road while carry on roadside assistance for everyone's safety
9. Favourite book/famous person that inspires you?
Peter F. Drucker. "The race for quality has no finish line"
10. In what ways have you had to adapt your business during the pandemic?
We remained open during lockdown to keep people mobile, our service were totally contactless
Thank you Denis and Charlotte for giving us an insight into your work. To find out more or to get in touch with D&C Tyres go to:
Website: http://dandctyres.co.uk/
Facebook: www.facebook.com/dnctyres
Email: info@dandctyres.co.uk
Telephone: 07979 297043
Please get in touch if you want to be included in our monthly 'Spotlight On' feature, please email thirsk.business@gmail.com for full details.